Delighted to have hosted the launch event for the IMF Paper on Housing Market Stability and Affordability in Asia-Pacific!
DMD Li: House price valuations are stretched in Asia-Pacific and house price cycles are turning. Countries in the region need to deploy multifaceted policies to address stability and affordability issues. Read the paper (link) and watch the replay of our discussion
(December 15, 2022)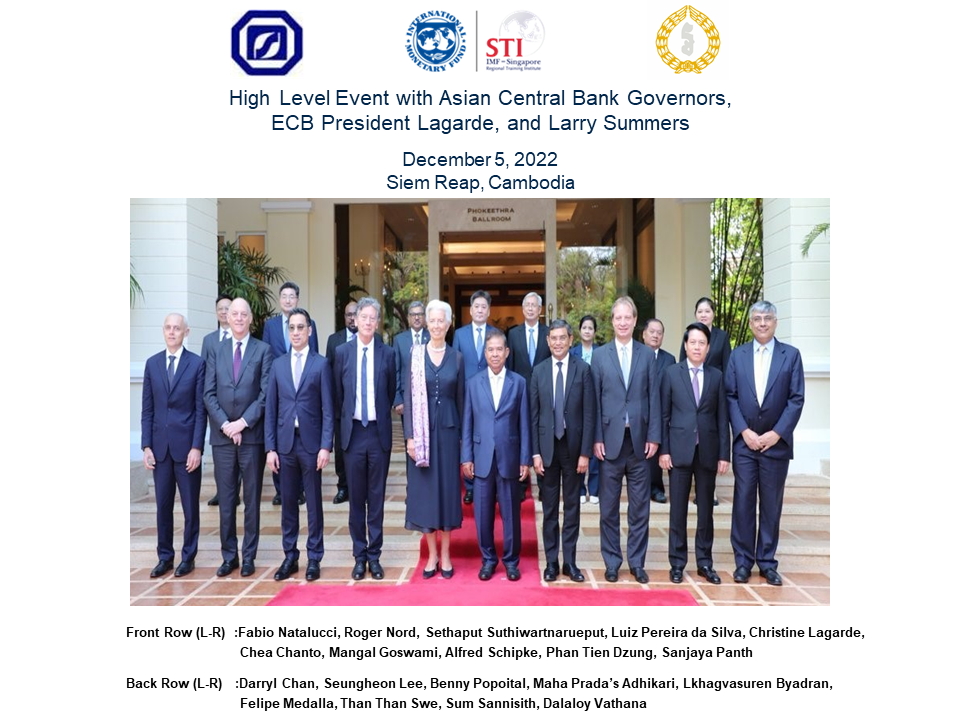 Excellent discussions with Asian Central Bank Governors, ECB President Lagarde, and Professor Larry Summers on the current economic context and the way forward at the SEACEN-IMF-STI High Level Event in Siem Reap, Cambodia
(December 5, 2022)
STI Expert Webinar and Remote Training Video
Come join us in our COVID-19 expert webinars and remote training!
STI Festive Greetings Video
Watch a video from the STI and Singapore Resident Representative Office.
Fifth STI Directors of Training Meeting
(February 28 - March 1, 2019)
The IMF Book "The ASEAN Way" was launched at a seminar, jointly organized by AMRO, IMF and MAS on 17 Dec. The book analyses the economic and policy transformation of the ASEAN-5 economies (Indonesia, Malaysia, the Philippines, Singapore, Thailand) after the Asian Financial Crisis and how a variety of global risks will continue to test the group and their economic resilience. Shanaka Jayanath Peiris (IMF), Hoe Ee Khor (AMRO), Keen Meng Choy (MAS) and Ramkishen S. Rajan (LKY School of Public Policy) discussed how the ASEAN-5 economies will rise to the challenges ahead which call for upgrading policy and institutional frameworks, exploiting policy synergies and reaping the benefits of regional integration.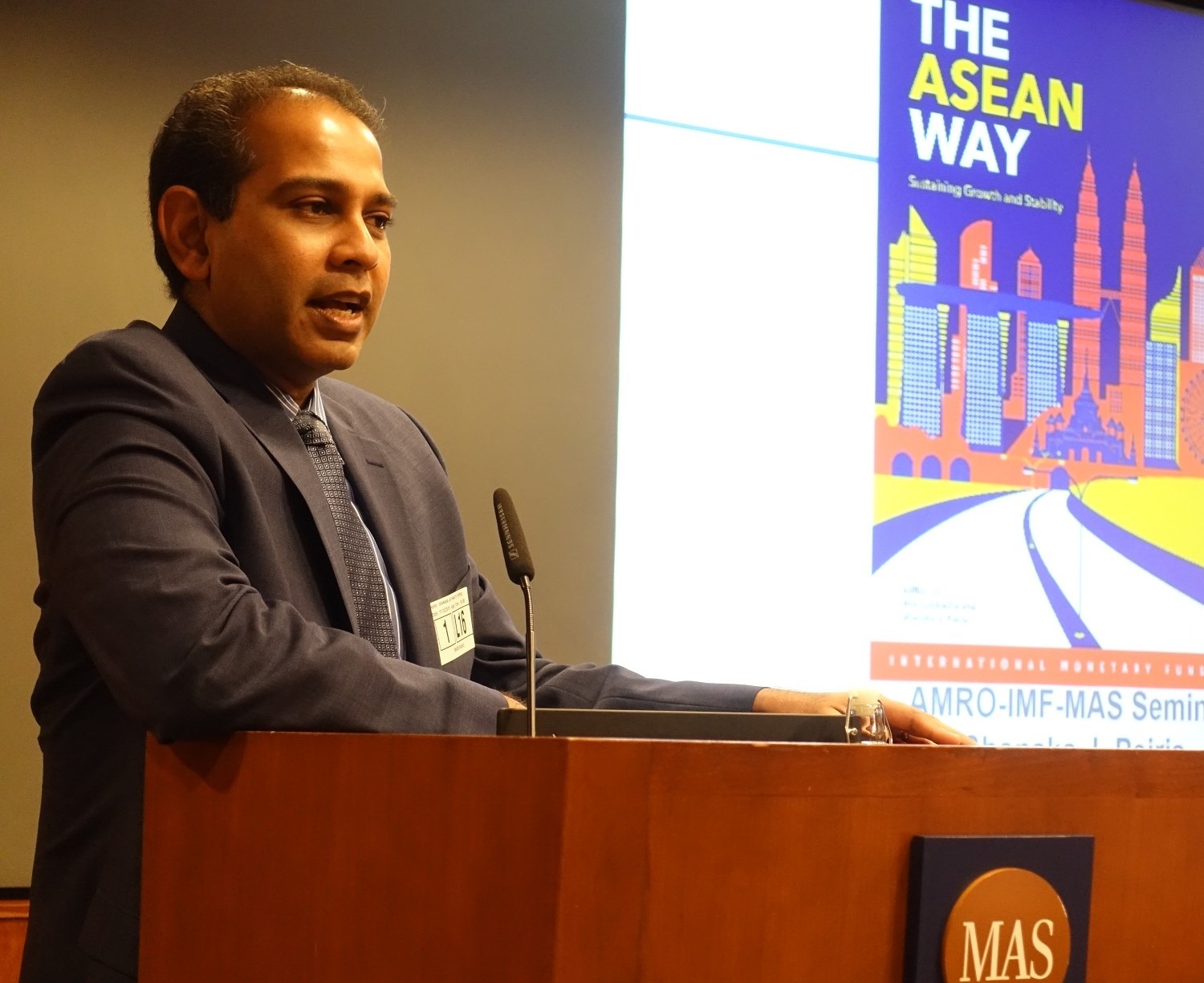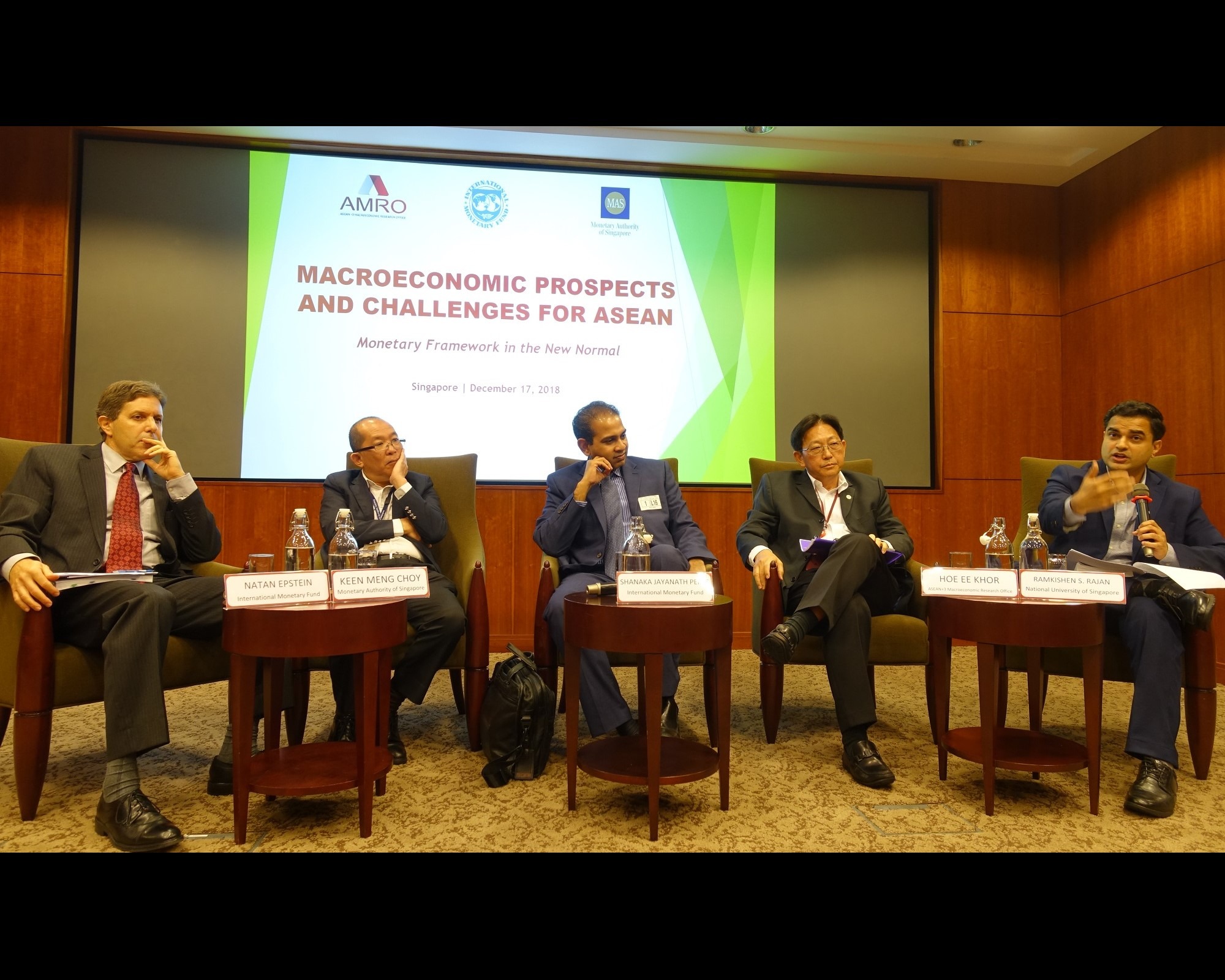 Seminar and Book Launch
(December 17, 2018)
Participants at the IMF – STI's Monetary Policy course (Nov 5-16) not only had the chance to simulate policy responses under different monetary policy and exchange rate regimes, they also visited the Singapore Fintech Festival.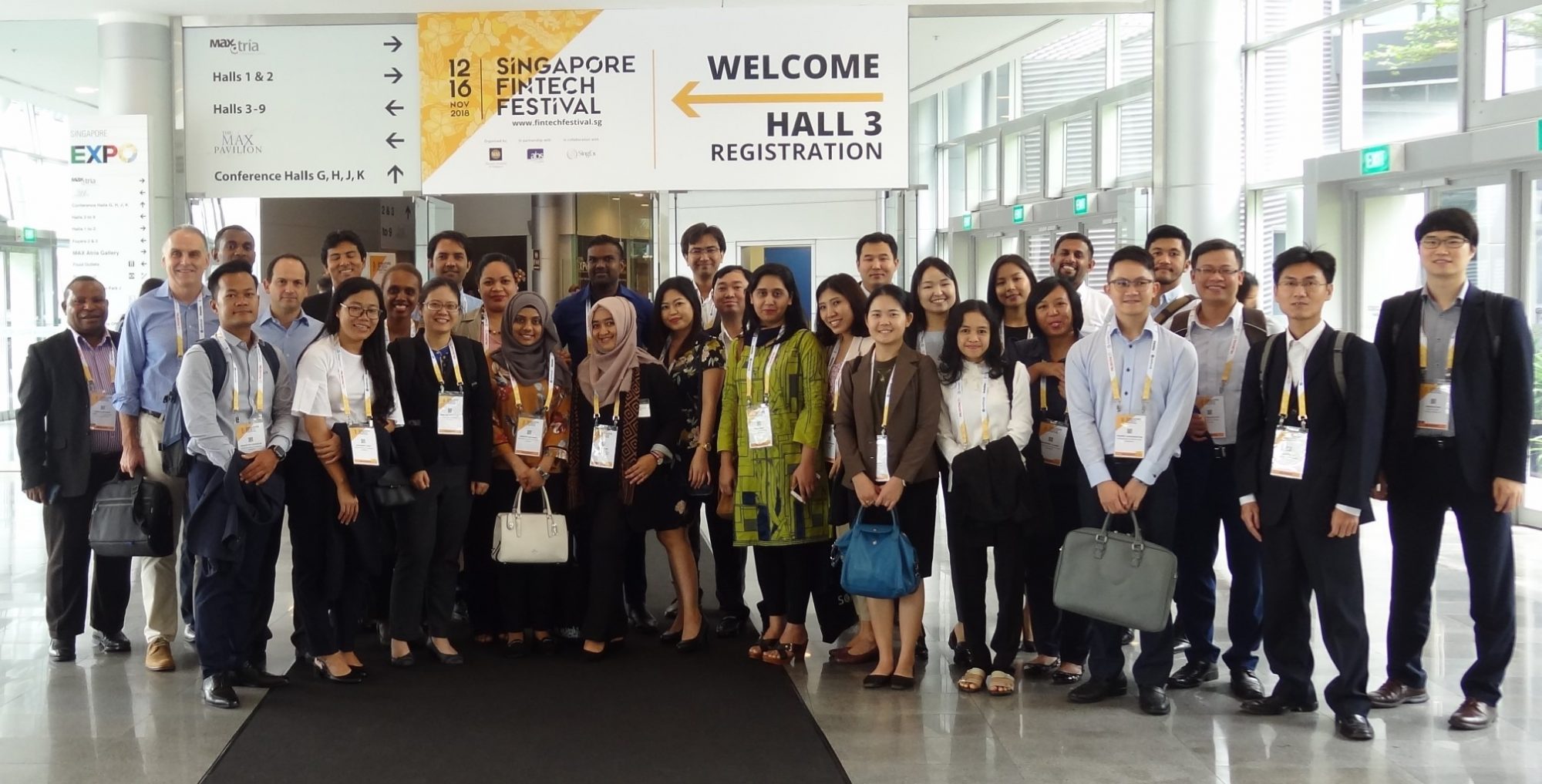 Participants of the STI Monetary Policy course visit Singapore Fintech Festival
(November 12-16, 2018)
---
A High-Level Peer-to-Peer Forum for ASEAN Countries, jointly organized by the IMF, Monetary Authority of Singapore and the STI was held in Singapore on July 9-10, 2018, to discuss monetary policy design and implementation. Senior officials and IMF and international experts in attendance at the interactive sessions concluded that upgrades to policy frameworks in Asia are needed to meet current global challenges.
Please see Professor John Taylor's Keynote Speech → Link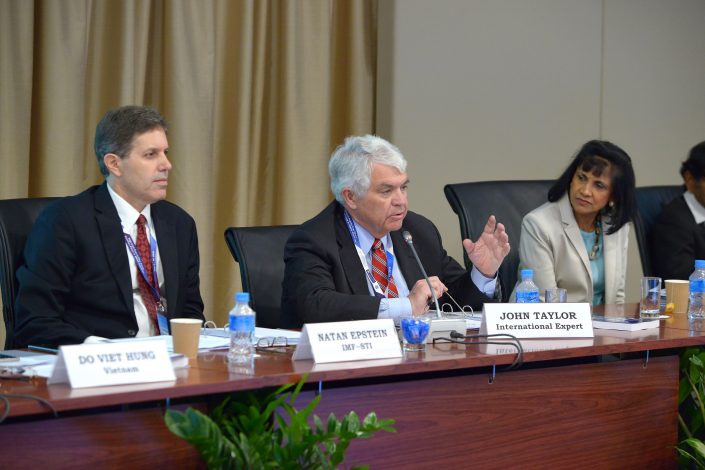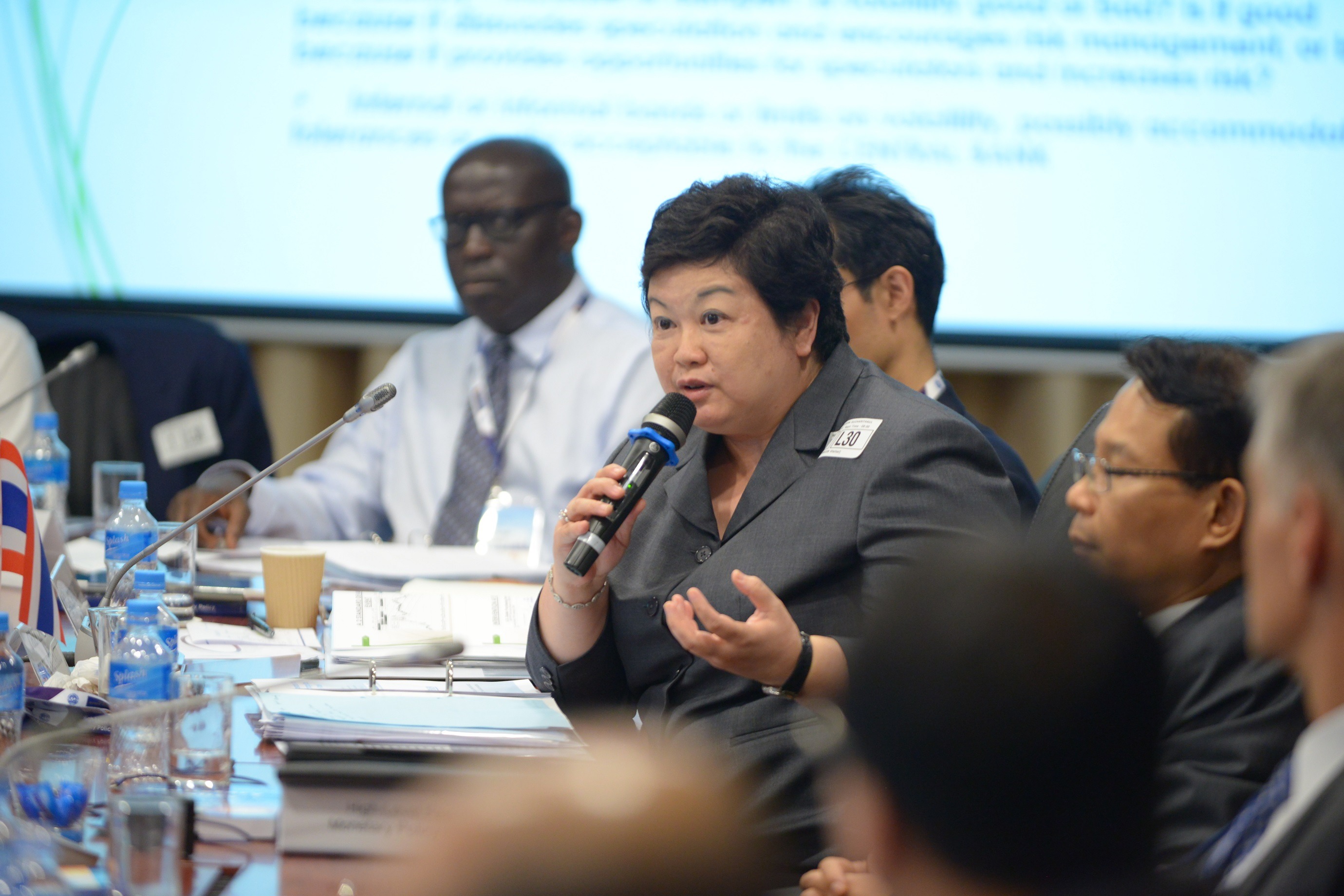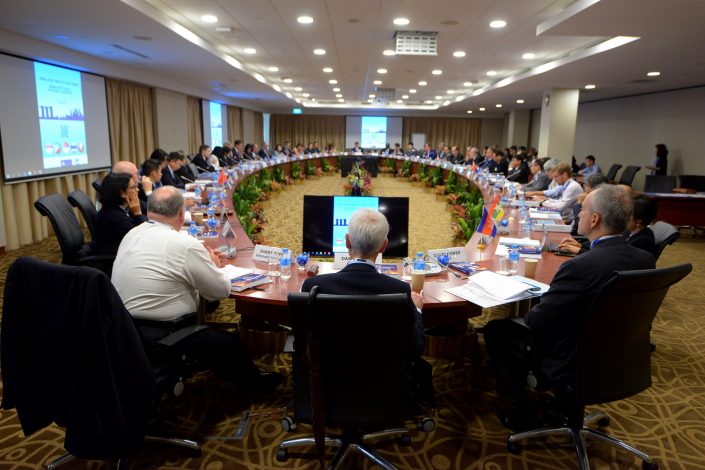 Modernizing Monetary Policy Frameworks in ASEAN Countries
(July 9-10, 2018)