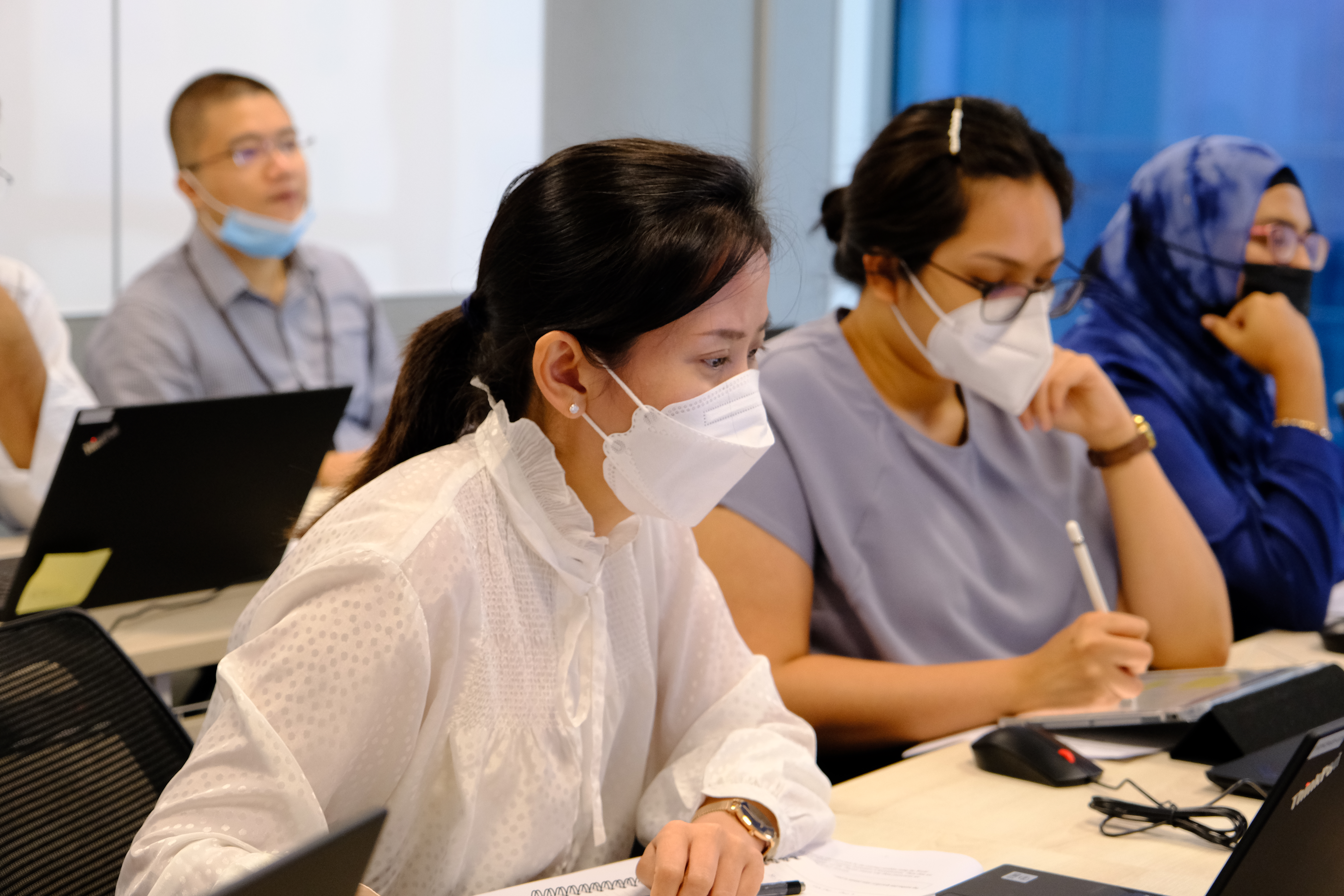 ​​​​​​​​​Earlier this year, the IMF-Singapore Regional Training Institute completed its first post-pandemic in-person technical assistance mission to Cambodia's Ministry of Finance (photo). Building on the success of the mission, STI organized its first in-person course since the pandemic. The course, which enrolled 22 participants from ten Asian countries, focused on Model-Based Monetary Policy Analysis and Forecasting. Against the backdrop of global economic shocks, the course allowed participants to upgrade their modeling toolkit and discuss different scenarios. Deputy Managing Director Bo Li also joined the course during his visit to STI  (photo slideshow below).
After two years of virtual training and remote technical assistance delivery, the IMF – Singapore Regional Training Institute (STI) brought back its in-person training, starting with the two-week Model-Based Monetary Policy Analysis and Forecasting (MPAF) course. Twenty-two participants working in monetary policy departments and finance ministries' macro fiscal units from the region enrolled in the training. They actively engaged in the course and enjoyed the in-person interactions and knowledge exchange that was missing during virtual training.
---
 "Overall, the course for me was a hugely enriching experience of learning and interacting with participants representing various countries."
 Pankaj Kumar, RBI, Director
---
Updating Monetary Policy Frameworks
Many Asian countries strive to strengthen their policy frameworks. As part of this, central banks and finance ministries are upgrading their forecasting tools for policy analysis. The course provided participants a chance to explore different steps involved in the monetary policy decision-making process, from data analysis to communications. Apart from data preparation and nowcasting, it covered estimation of the latent variables and near-term forecasting. During the second week, participants formulated and simulated medium-term baselines and a set of alternative scenarios. With updated data for the first quarter of 2022, participants were able to analyze the impact of the war in Ukraine and the corresponding food and energy price shocks. Participants also worked on their communications skills by delivering a mock presentation to the central bank board and drafting a policy recommendation and press release. 
The training team included
Yoke Wang Tok (senior economist), Jan Vlček (consultant), Khyati Chauhan (research assistant) and Aleš Bulíř (course director). 
---
 "To have a correct policy decision in a timely manner, prior to applying good expert judgement, a well-constructed comprehensive analytical framework is essential; the Fund's fascinating and meaningful MPAF course can strengthen those required scientific abilities to shape crucial policy decisions."
Phengphaivanh Sitpraxay, Bank of Lao PDR, Deputy Director General
---
It Takes a Village
The team faced numerous logistical challenges when preparing for the course. Given changing conditions on the ground, several Asian countries, including Singapore, frequently modified COVID-19 protocols, affecting travel restrictions for government officials. To ensure that everyone felt comfortable with in-person training, STI's COVID-19 guidelines required all participants to verify their vaccination status, partake in periodic testing, and wear masks in common areas. The small class size ensured social distancing. STI's six months of meticulous preparations contributed to the success of the course, with thanks in particular to Elizabeth Teo (Senior Program Executive) and Reagan Lie (IT Information Management Officer) for their dedicated support. Building on the pilot's positive experience, STI plans to hold at least half of its courses in person this fiscal year. 
---
"Participants were really patient in observing and following COVID-19 protocols, which they recognized had been put in place for their safety; this made our jobs easier."
Mary Wong, STI Office Manager
---
The course took place at STI's new high-tech premises, with lecture and workshop studios equipped with modern interactive screens allowing—among other things—participants to become instantaneously presenters. The set-up also allows for a better experience with hybrid training, a delivery modality that STI will increasingly use in the future.
Deputy Managing Director Bo Li's Visit
During his mission trip to Singapore, DMD Bo Li visited STI and met with the staff, joined the course and interacted with participants. He had an opportunity to engage in a lively Q&A session on a wide range of topics, from global monetary policy challenges to FinTech developments to the role of IMF surveillance. 
---
Taking advantage of the 2022 Asian Monetary Policy Forum (AMPF), I was able to meet participants at STI's first in-person course. I was impressed by their intellectual curiosity and enthusiasm. In addition to sharing hands-on knowledge and good practices, these courses also help with building important networks of future policymakers."
Bo Li, Deputy Managing Director.
---
​​​​​​​​​Photos from STI

---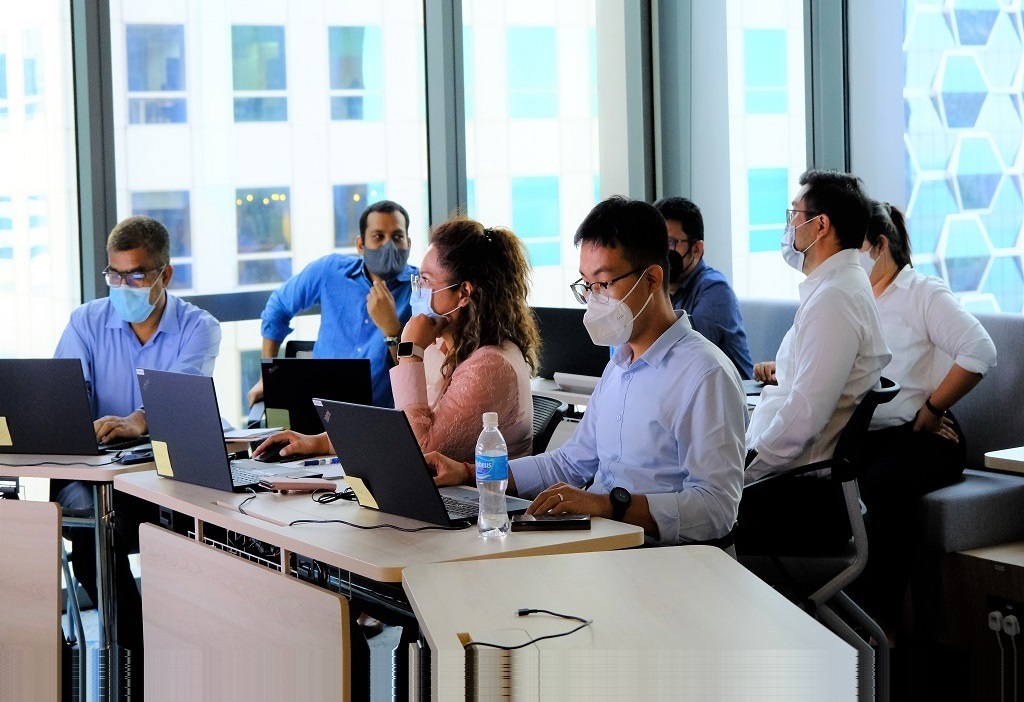 A workshop group deep in discussion 
---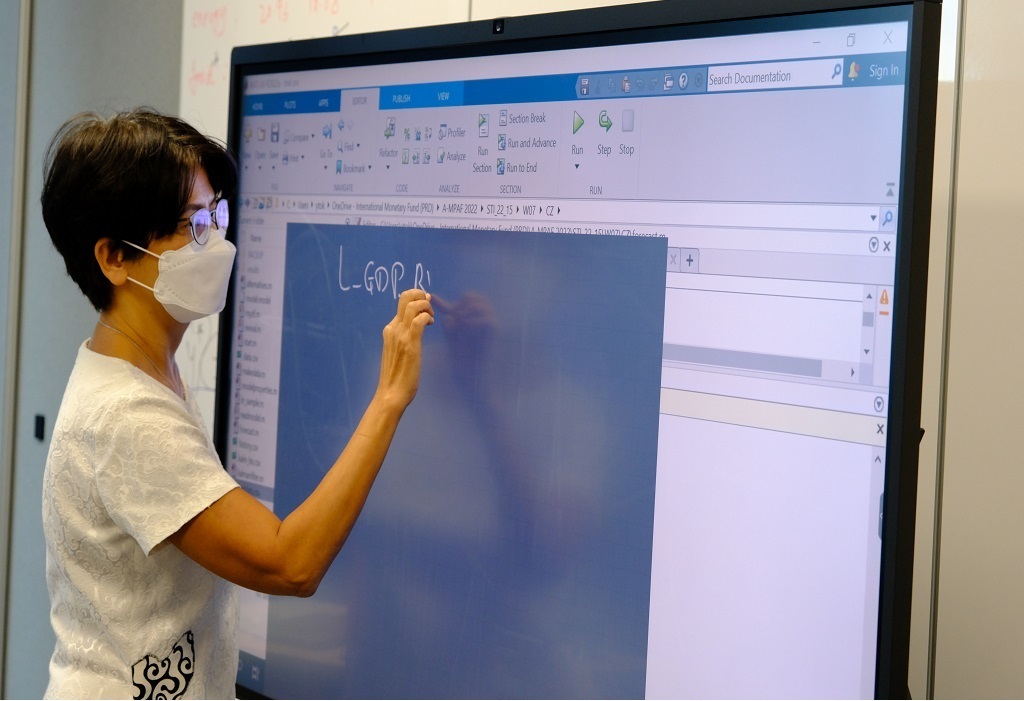 Yoke Wang Tok using the MaxHub interactive panel during a workshop in June 2022
---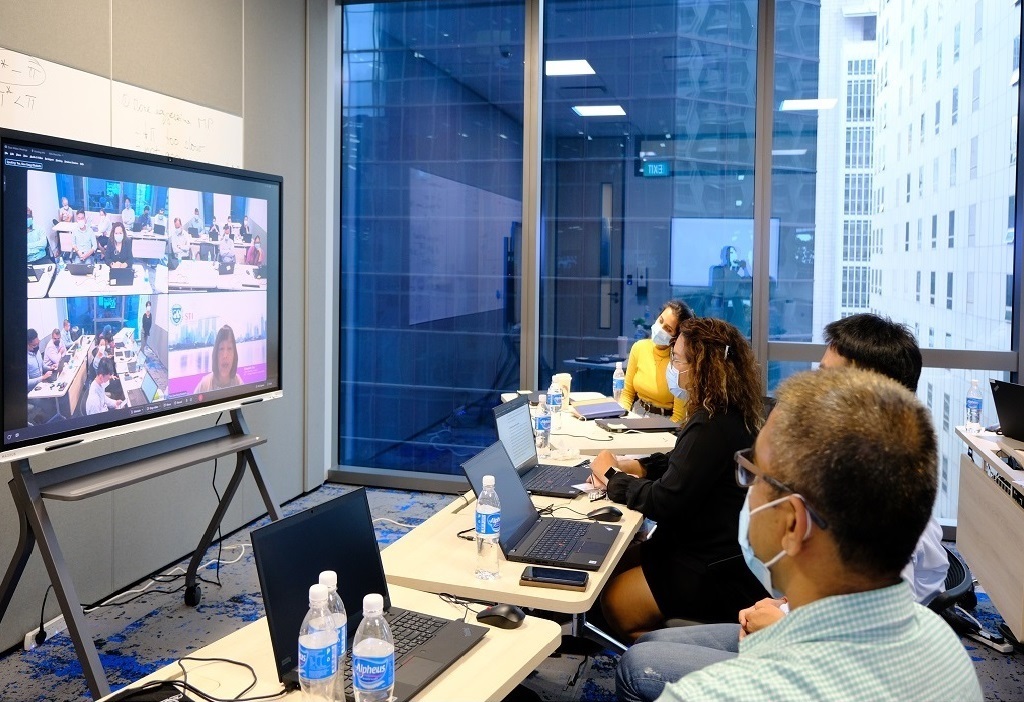 Elizabeth Teo coordinating the MPAF course groups virtually 
---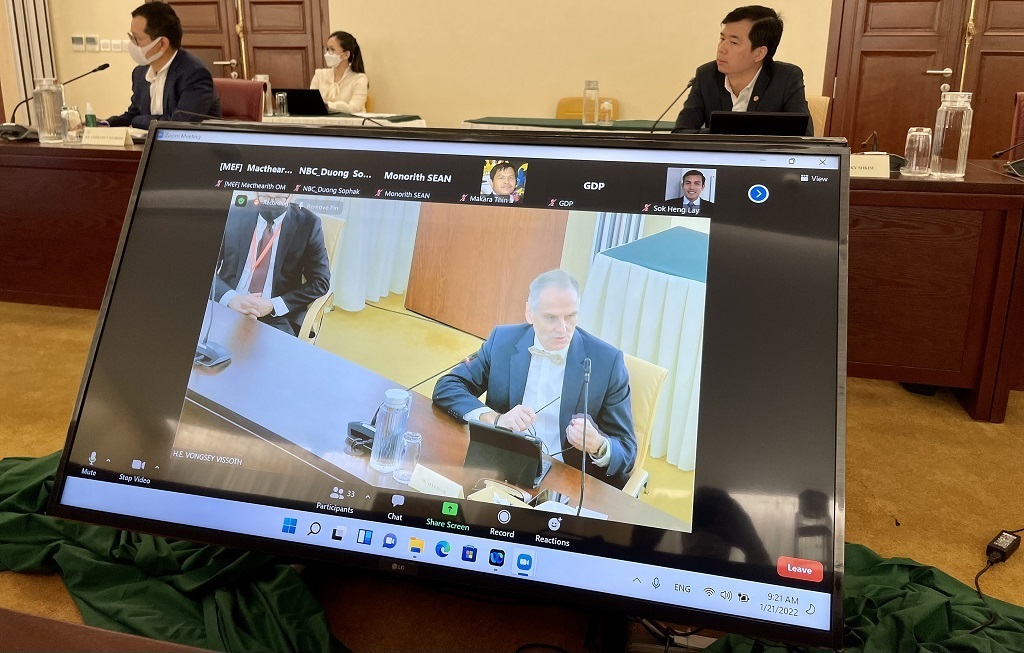 Aleš Bulíř speaking at the Cambodian Ministry of Finance during the January 2022 hybrid concluding meeting of a macroframework technical assistance project in Phnom Penh, with the National Bank of Cambodia present virtually
---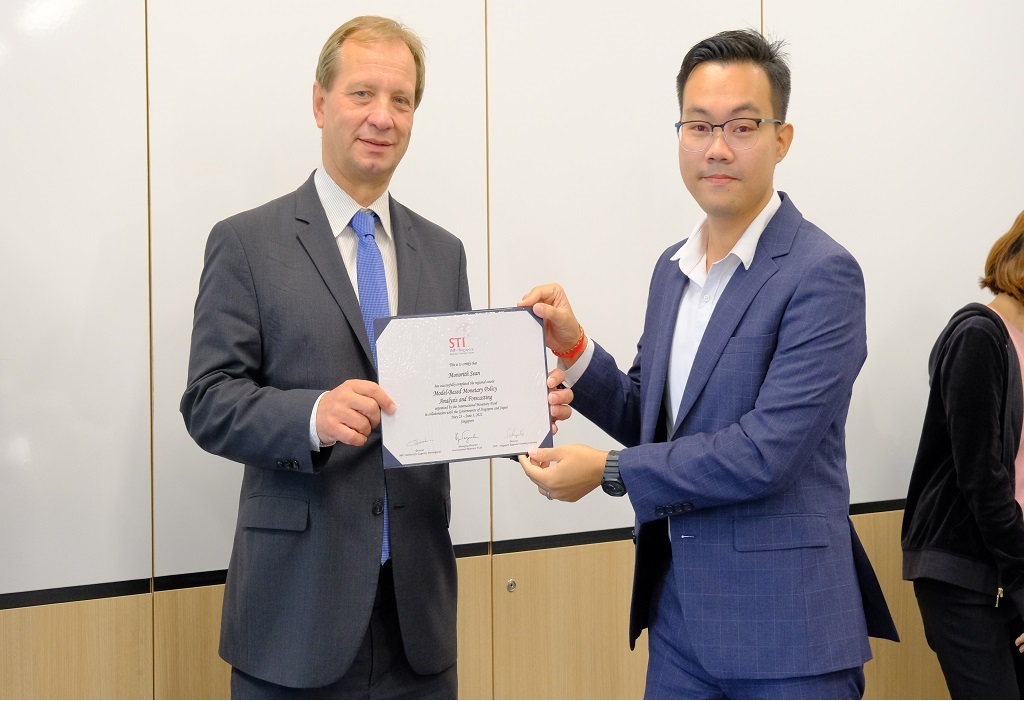 Course participant received certification from Alfred Schipke 
---

The first STI post-pandemic in-person course with DMD Bo Li
---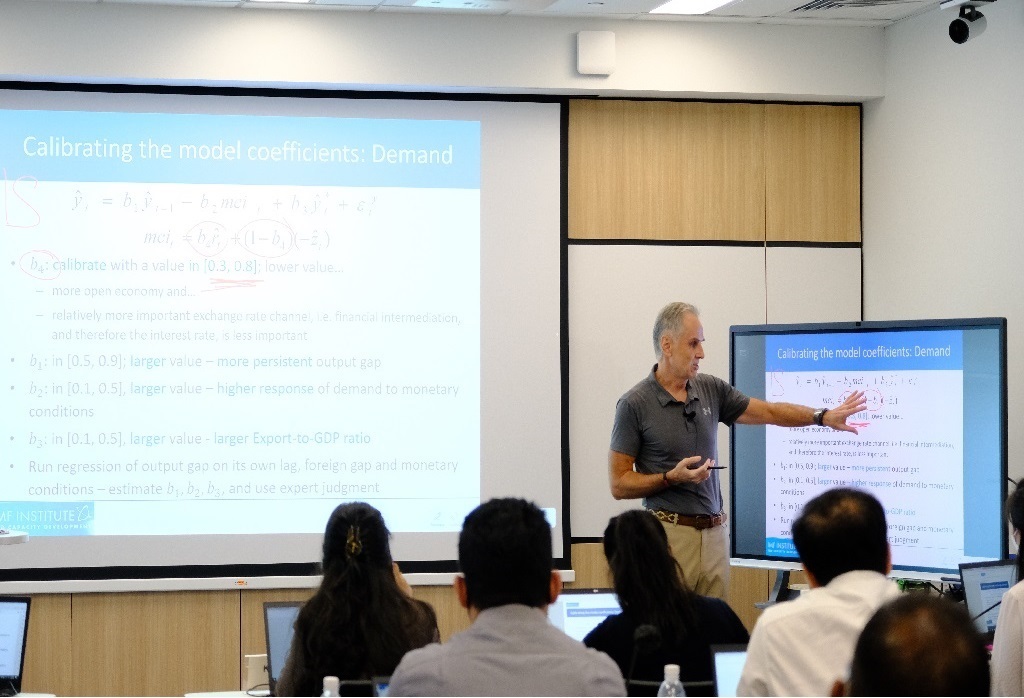 Aleš Bulíř at the in-person training 
---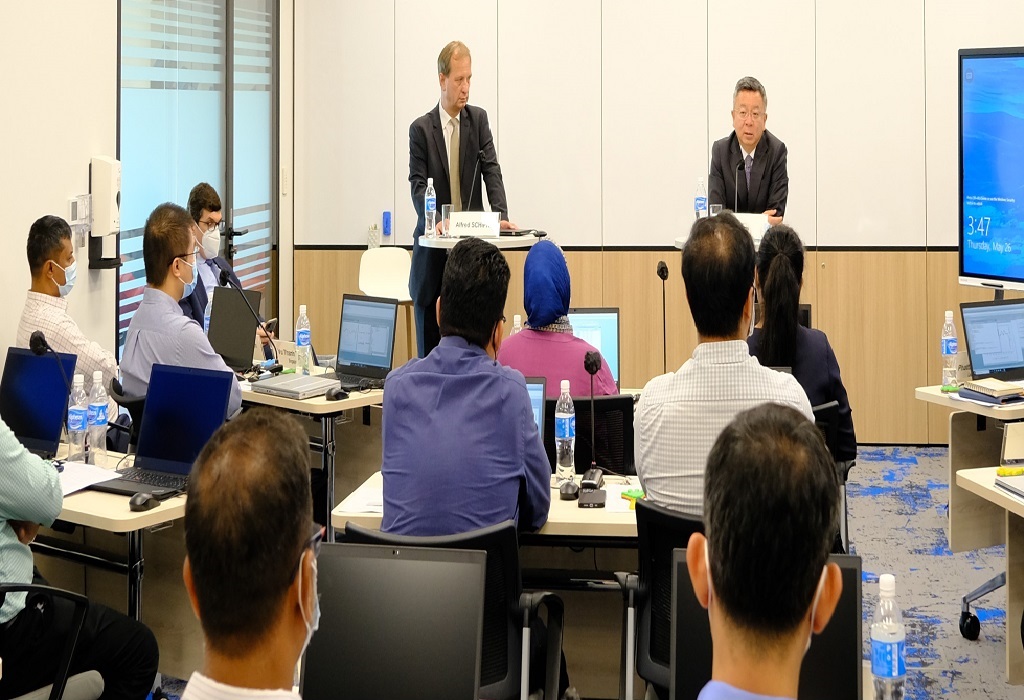 DMD Bo Li engaging with MPAF course participants